Joe Garber, Lead Pastor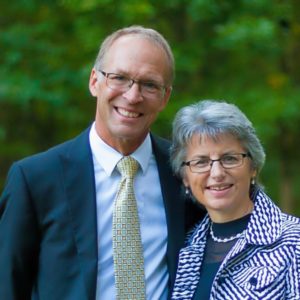 Joe Garber serves as Lead Pastor at Byerland Mennonite Church. He has a deep desire to see all generations grow together and to love one another as disciples of Jesus. His teaching and preaching are firmly rooted in the Word of God, and flow from a heart that depends on the leading of the Holy Spirit. He has a passion to see people drink deeply from the "well", to be forgiven, and to forgive as the Word of God is applied to daily life.
Pastor Joe was born and raised on a dairy farm in Lancaster County, PA. His ministry experience has led him to serve in Bronx, NY, Lancaster City, PA, Tanzania, East Africa, Albania, and currently at Byerland Church. His ministry education has included Rosedale Bible College and Eastern Mennonite Seminary. He is currently enrolled in a Master of Arts in Ministry at Evangelical Seminary. Pastor Joe has been a bi-vocational pastor since 1996 working as a dairy farmer and more recently doing landscaping when he is not serving the church and the community. He is married to Yvonne (Leaman) Garber (since 1984). They have three adult children, of which two are married and reside in Lancaster County, PA. Joe & Yvonne are blessed with three grandsons. Our interests include loving grandparenting, bicycle riding together, traveling, global mission awareness. They currently serve as LMC International Partner Delegate to the Tanzania Mennonite Church.
Contact: pastorjoe@byerlandchurch.org
Sheldon Hoover, Elder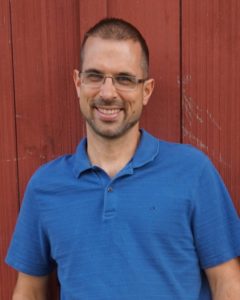 Sheldon is Elder of the Mission and Evangelism Team as well as the Worship and Prayer Team. It is from a humble heart of gratefulness that Sheldon serves the Bride of Christ, the Church. He finds joy in lifting the arms of those he serves under just as Aaron and Hur held up the arms of Moses in Exodus chapter 17.
He and his wife Mindi have served the body of Christ over the last 20 years in various ways: Children's ministry, administrative assistance, and cross cultural ministry in Uganda, East Africa. Sheldon graduated from Elim Bible Institute with a certificate of Biblical Studies with a focus in Pastoral Ministry. Mindi is on staff at LMC(Lancaster Mennonite Conference). Sheldon works for a swine production management company and enjoys interacting with his clients. Together, Sheldon and Mindi continue to parent their 5 children through the rigors of life and enjoy evening sunset walks together as they catch up on each others day.
Barbee Myer, Elder
Barbee Myer serves as Elder over Discipleship ministry. She is thankful for redemption that comes through faith in Jesus and for the ongoing work of the Holy Spirit that guides the process of lifelong transformation as a follower of Jesus. With a passion for the Word of God and prayer, Barbee longs for individuals to know the Lord and to experience His healing love and grace. Her heart is for all people to respond to the Lord's invitation to know Him and to continue to grow in relationship with Him.
Barbee has served in discipleship and prayer ministries a variety of ways over her adult years. She is active in prayer ministry for schools and in other community activities. Barbee's educational background includes a B.S. in biology with a minor in psychology and a master's in physical therapy. She and her husband Kevin have two children. Barbee enjoys reading and exploring God's beautiful creation with her family
Heath Hopstetter, Elder