Joe Garber, Lead Pastor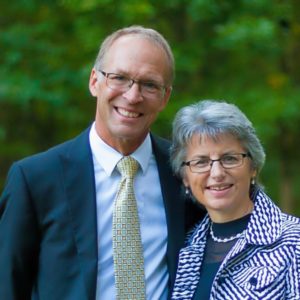 Joe Garber serves as one of the two pastors at Byerland Mennonite Church. He has a deep desire to see all generations grow together and to love one another as disciples of Jesus. His teaching and preaching are firmly rooted in the Word of God, and flow from a heart that depends on the leading of the Holy Spirit. He has a passion to see people drink deeply from the "well", to be forgiven, and to forgive as the Word of God is applied to daily life.
Pastor Joe was born and raised on a dairy farm in Lancaster County, PA. His ministry experience has led him to serve in Bronx, NY, Lancaster City, PA, Tanzania, East Africa, Albania, and currently at Byerland Church. His ministry education has included Rosedale Bible College and Eastern Mennonite Seminary. Pastor Joe has been a bi-vocational pastor since 1996 working as a dairy farmer and more recently doing landscaping when he is not serving the church and the community. He is married to Yvonne (Leaman) Garber (since 1984). They have three adult children, of which two are married and reside in Lancaster County, PA. Joe & Yvonne are blessed with two grandsons and another grandchild on the way. Our interests include loving grand-parenting, bicycle riding together, traveling, global mission awareness (special interest in Tanzania Mennonite Church), and the weather (Joe).
Contact: pastorjoe@byerlandchurch.org
Jay Hess, Associate Pastor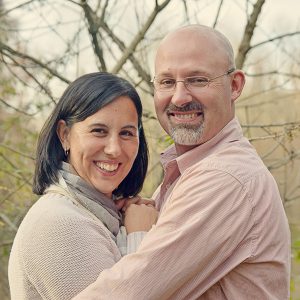 As Associate Pastor at Byerland Church, Pastor Jay's goal is to see individuals lives intersect with the gospel of Jesus Christ, to bring them to an understanding of who they really are, and by God's grace who they can be. Pastor Jay has a  deep passion to see people experience the transforming power of Jesus Christ in their lives, just as he is experiencing it. As Jay will proclaim, "God is not done with either one of us yet."
He was born and raised on a farm in Lancaster County, PA. In his upbringing, he was very active in church and has held many leadership roles in the area of youth ministry, evangelism, and community service projects. His ministry training includes one year of STEP training through Eastern Mennonite University. Pastor Jay to this day continues to farm on the same farm he was raised on. He has been a pastor at Byerland Church since October of 2013. He is married to Beth and they have four children. His hobbies include hunting, hiking and exploring new places.
Contact: pastorjay@byerlandchruch.org
Denny & Kathy Dagen, Elders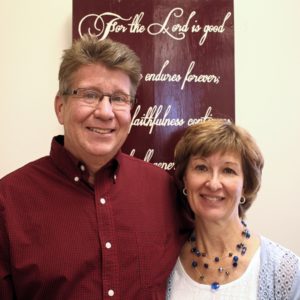 Denny is Elder of the Financial / Maintenance Team. Denny identifies himself as a sinner, saved by faith, through the grace of our Lord Jesus Christ.  He longs for others to experience the saving grace of Jesus, and to continue to grow in their relationship with Christ. Denny is co-owner of a plumbing and heating business.  He has a Master Plumbing License, and has been working in the trade for 35 years.  He likes to ride bicycle, and hunt.  He enjoys vacationing with Kathy.
Kathy is Elder of the Discipleship Team and the Worship & Prayer Team. Kathy enjoys seeing and experiencing the Word of God alive and active with power to renew minds and transform lives. Kathy has a BA in Social Work from Eastern Mennonite University.  She works part-time at her husband's business.  She has served in many roles at Byerland. She is currently teaching a Bible Class on Sunday morning, co-leading a small group, and serving in the nursery.  She likes to read for pleasure and for Christian growth.  She enjoys vacationing with her best friend — husband Denny.
Kathy & Denny have been married since 1985.  They have attended Byerland Church from birth.  After a ten year period away from Byerland, they returned in response to a calling in 1996.  They have two adult daughters who live in the Lancaster area.  One daughter is married, and has recently blessed Kathy & Denny with a granddaughter.  The other daughter is engaged and attends Byerland.
As Denny & Kathy experience God's healing and grace in their own marriage, they long to offer hope and encouragement to all marriages.