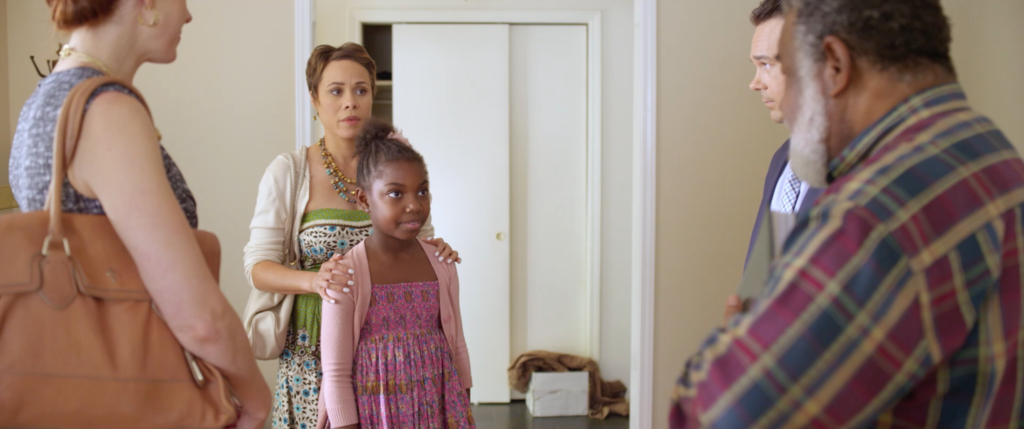 Leading Generously is the third set in a film series called Reimagine Generosity. This third set of films concerns generosity in leadership—but it is not merely for "leaders" in the typical, worldly sense. Insofar as we are all called to lead others toward the Way, the Truth and the Life, we are all leaders, or can be and should be, in some sphere in our lives. Whether you lead a family or a company or a church, a circle of friends or "at risk" youth or a single person who has lost his way, you will find in Leading Generously a careful examination of what it means to be a leader in the imitation of Christ.
Each week there will be a set of questions to stimulate your thinking on the message theme for that week. You can return to this blog post each week for the new set of questions. We invite you to grow with us as you use this weekly resource.
_____________________________________________________________________
Week 5: November 21-27
Leading Generously: Poured Out for Christ
Video recap:
Re moves into his new house with the help of his friends. The community center honors Frank as the volunteer of the year. In his speech, he challenges us to give of our essence, not of our excess. He shares that he has decided to resign from his job and take the job mentoring children at the center. He quotes The Great Commandment: "Love the Lord with all of your heart, and with all your soul, and with all of your mind. And love your neighbor as yourself." Naomi comes to see Re with her daughter Charlotte, whom he has never met before. He gives her the album Cassie made of all of his letters to her. He apologizes for failing her, but she says all she ever needed was him. The final scene is of father and daughter embracing. Later Re encourages us to be fruitful wherever we are planted: give abundantly, serve selflessly, and teach others to do the same. Philippians 2 tells us Jesus became a servant—-that's the heart of leading generously. The questions we are left with are: "Are you giving your excess? Or are you giving your essence? Are you giving yourself to others as Christ did?"
Click below to listen to Week 5 message:
Week 5 questions and challenges: 
•The value of a life is always measured by how much of it was given away.
•Love the Lord your God with all your heart and with all your soul and with all your mind and with all your strength…you shall love your neighbor as yourself. ~ Mark 12:30-31
•Are you giving of your excess or your essence?
•Wherever you are planted be fruitful. Give abundantly and serve selflessly. Show Christ-like leadership, with sacrifice and not showboating.
•Have this mind among yourselves, which is yours in Christ Jesus, who though He was in the form of God, did not count equality with God a thing to be grasped, but emptied Himself, by taking the form of a servant, being born in the likeness of men. And being found in human form, He humbled Himself by being obedient to the point of death, even death on a cross. ~Philippians 2:5-8
•How can you give of your essence today?
•Be a gardener of the seeds of Christ in others, cultivating their fruitfulness in others.
_____________________________________________________________________
Week 4: November 20 – 26
Leading Generously: Equipping for Increased Capacity
Video recap:
Frank has decided to resign. His successor asks Frank to mentor him in keeping his priorities. Cassie shows their house to a realtor because they are thinking about selling the house when Re shows up. He asks for her help in giving his letters to Naomi. Re doesn't feel like there is any way to set things right. At the community center, Frank shows his successor the secret to keeping his priorities in order. To keep a handle on priorities, you need to find a way to increase the capacity of others and quit worrying about yourself. Later Re reminds us that generosity is about more than money. We were created to reflect God's generosity that is a full-hearted generosity: financially, physically, relationally, and emotionally. The legacy of your generosity is not just about what you give, but also how your example encourages others to reflect Christ's generosity by giving. The widow in Scripture gave all she had, and she inspired others to give all they had for generations. We are called to help others awaken their generosity, and the questions we are left with are: "Who will be your joy and crown? How can you use your gifts to help others achieve their full potential? How can you water the seed of generosity God has planted in your heart? How can you cultivate the same seed in others? How can you be a more generous family?"
Click below to listen to Week 4 message:
Week 4 questions and challenges:
•"…but when you observe that a man seeks the affection of those who can do nothing for him, but for whom he must do everything. Then he doesn't seek himself but that pure benevolence sways his heart."~Charles Spurgeon
•What does it mean to be created for a rich, full-hearted generosity?
•How are you modeling generosity in your family?
•The widow gave all she had—-and she inspired generations to give all they have.
•What can you do today to inspire others' generosity? How can you be a more generous family? How can we be a more generous church?
•You don't have to have a high net worth to have a high capacity forgiving.
•The sun increases the capacity for growth in all life that it touches. How sunny are you?
_____________________________________________________________________
Week 3: November 13 – 19
Leading Generously: Godly Ambitions vs. Selfish Ambitions
Video recap:
Frank is having trouble finding a director for the community center, and he and Cassie wonder if the community center can afford for Frank to lose his job. Re is a no show to a meeting Cassie arranges with Naomi because he is too busy grieving the past. When Frank and Cassie confront him, Re shows them letters he wrote to Naomi over the years. He explains that he kept writing to her so he could say all the thing she should have told her as her father. Re confronts the pride of his past as the reason for his failure. His words impact Frank as he thinks about his own trouble at work. Later Re tells us about building platforms. He poses the question, "Is your ambition for yourself or is your ambition for others?" James 3 warns about the danger of selfish ambitions. Scriptures have only positive words about ambitions that challenge us to seek a quiet and peaceful life, or to make your ambition to preach the gospel. This is a different ambition than the world promotes! As Re explains it, the Law of Spiritual Gravity turns everything upside down. The only way to be first is to be last. Those who lower themselves will be lifted up. Re speaks from his own experience about the dangers of ambitions when he challenges us to ask the questions: "Do you seek to attract attention or to practice obedience? To stand on a platform or to carry your cross? What's your ambition? A selfish ambition that puffs you up or selfless ambition that humbles you before God?"
Click below to listen to Week 3 message:
Week 3 questions and challenges:
•"The finest hour in our lives is when we have done good things to nameless people without expecting them to remember our acts of love and kindness. The mathematics of life is not the multiplication of wealth but the division of task, the subtraction of greed, and the addition of humility."~Unknown
•But seek first His kingdom and His righteousness, and all these things will be added to you. ~Matthew 6:33
•What is the difference between a platform that serves God and one that serves self?
•What are your good ambitions? What are your bad ambitions?
•James 3 says, "For where jealousy and selfish ambition exist, there will be disorder and every vile practice. But the wisdom from above is first pure, then peaceable, gentle, open to reason, full of mercy and good fruits, impartial and sincere. And a harvest of righteousness is sown in peace by those who make peace."
•How can you make the gospel your ambition? What could you do this week to promote Christ in your spheres of influence?
•The Law of Spiritual Gravity turns ambitions upside down. How can you think upside down?
_____________________________________________________________________
Week 2: November 6 – 12
Leading Generously: Tossed Trophies, Legend vs. Legacy
Video recap:
As we resume our story, Frank has to decide between firing an employee he doesn't feel deserves to be fired, or resigning himself. Cassie learns that Naomi is Re's daughter. When confronted with his daughter's presence, Re wonders at the energy that went into earning the trophies he found in the trash outside his new home. He shares about how he failed as a father, and his struggle to share his failure with his community because he doesn't want to lose their respect. Frank apologizes for making Re into a legend instead of encouraging him to create a legacy. Cassie offers to call Naomi to help Re restore his relationship with her. Later Re talks about how trophies fulfill our need for importance until time steals their value. There is a difference between being a legend confined in the temporary and leaving a legacy by focusing on the eternal. We all have spheres of influence where we can invest in others. As leaders in our spheres of influence, we must first realize that most of the things the world values are rubbish. True leadership always leads to Jesus and the things that endure. And the questions we are left with are: "How can you stop dumpster diving? How can you encourage others to stop rummaging for fake trophies and to lift their eyes to the eternal? How can you create an eternal legacy worth leaving?"
Click below to listen to Week 2 message:
Week 2 questions and challenges:
•What are some trophies you worked hard to earn, only to see them lose their value with time?
•The admiration and expectations of others can put us on a precarious pedestal. Think about a time when you were held hostage by others'esteem. How did you break free?
•"Preach the gospel at all times and when necessary use words."~St. Francis of Assisi
•Re struggles with his failure as a father. He needed to say he was sorry before he could hope for restoration. Is there someone you need to apologize to for failing?
•Cassie and Frank want to help restore Frank's relationship with his daughter. How can you encourage others to seek restoration?
•"If I'm such a legend, then why am I so lonely? Let me tell you, legends are all very well if you've got somebody around who loves you."~Judy Garland. Who do you have who loves you unconditionally?
 _____________________________________________________________________
Week 1: October 30 – November 5
Leading Generously: Believe in the Seed
Video recap:
PROMISES This week we are reunited with the Donovan family as they continue to learn about generosity. Much has changed since Loving Generously; the soup kitchen has become a full fledged community center with a kids mentoring program, and Re teaches "Seed Time." There kids are taught to"Believe in the Seed!" From Re,we learn that seeds are God's promise of life, but that not all seeds grow right away. Some seeds must be stored in a dark place. The seeds are a spiritual picture of us. Even when we experience dark days, God's promises are true. Frank enters dark days when he hears the board is going to ask for his resignation unless he fires an employee for making a mistake.
Later Re tells us that God's promises are secure because He is trustworthy. Christ is the fulfillment of God's promises. Christ in you is the assurance that even in the darkest moments, God's grace remains. The questions we are left with are: "What do you make of your suffering? How can you steward loss well and encourage others in a similar difficult season? How would your life be different if you believed in God's promises in spite of your circumstances?"
Click below for Week 1 message:
Week 1 questions and challenges:
•Are you a promise keeper or a promise breaker?
•Seeds are a picture of God's promise of new life, but not all seeds grow right away. Some seeds must be stored in a dark place. How does that idea give you hope in whatever darkness you face?
•Keep your life free from the love of money, and be content with what you have, for He has said, "I will never leave you nor forsake you."~Hebrews 13:5
•And we know that for those who love God all things work together for good, for those who are called according to His purpose. ~ Romans 8:28 •For all the promises of God find their Yes in Him. That is why it is through Him that we utter our Amen to God for His glory. ~2 Corinthians 1:20. Christ is the fulfillment of God's promises.
•A promise is only as good as the promise maker. What do you know about God that makes you trust in His promises?
•Believe in the Seed! What is a promise of God that you can give hands and feet to for someone in your sphere of influence?